SSF CFC #: 10603
SSF CFC #: 10603
We hope you consider choosing to contribute to the Sjögren's Syndrome Foundation (SSF) through the Combined Federal Campaign. You can also recognize the SSF with our EIN #: 11-2779073.
If you have any questions, please contact the SSF at (301) 530-4420 or info@sjogrens.org.
RESEARCH UPDATE: New Breakthrough from SSF Grantees
"Findings yield new clues to puzzling autoimmune disease"
Oklahoma Medical Research Foundation (OMRF) scientist and former SSF research grant recipient, Kathy Sivils, Ph.D., and her colleagues have identified a strong association between a variant in a gene called OAS1 and susceptibility to Sjögren's. This variant may provide valuable insight into the genetic basis of Sjögren's, as well as other autoimmune conditions with similar triggers.
Click here to read more.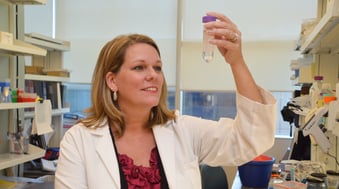 The SSF Supports the Prescription Drug User Fee Act
Statement in Support of the Prescription Drug User Fee Act (PDUFA)
3/22/2017
The Sjögren's Syndrome Foundation strongly urges the reauthorization of the Prescription Drug User Fee Act (PDUFA) to ensure timely approval of new and safe medications by the U.S. Food and Drug Administration (FDA). Millions of patients, including those who suffer from the second most common autoimmune rheumatic disease, Sjögren's, will suffer needlessly if PDUFA is not reauthorized.
Because of the increased number and complexity of drugs entering regulatory review in this modern era, user fees are critical to enable the FDA to keep pace with the approval process. Before the initial passage of PDUFA in 1992, most medicines were approved outside the U.S. due to the lengthy time it took to get drug reviews through the FDA. Following PDUFA, drug approval time was reduced in half and more than 1500 drugs have been authorized by the FDA. PDUFA encourages scientific innovation and makes it possible for our country to bring new treatments to market for the many patients who desperately need them.
Click here to download the statement
A letter from your CEO: Sjögren's Awareness Month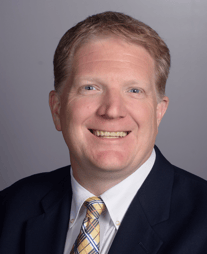 This April is Sjögren's Awareness Month. Each day of the month, the Sjögren's Syndrome Foundation (SSF), will be using one or more of its social media channels to educate people about Sjögren's, an autoimmune disorder affecting more than 4 million Americans, with an estimated 2.5 million patients currently undiagnosed.
Please consider further supporting our efforts by using your social media channels to follow, like, share, and comment on some of the SSF's selected posts and using the #ThisIsSjögrens hashtag!
With your added support, you can help shine a light on Sjögren's to ensure greater awareness and understanding of this disease and help patients get an early diagnosis and proper treatment that may prevent serious complications and greatly improve their quality of life.
Thank you,

Steven Taylor
Chief Executive Officer