April is Sjögren's Awareness Month
April is Sjögren's Awareness Month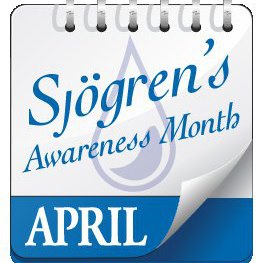 April is Sjögren's Awareness Month and we hope you will join us in educating the public about this complex disease and how it affects those who are living with it!
Sjögren's Awareness Month was first established in 1998 when Congresswoman Louise Slaughter, from New York, read it into the Congressional Record and the Foundation works to keep the spirit of national awareness alive this April on the 19th anniversary.
***More information about Sjögren's Awareness Month 2017 will be announced soon. #ThisIsSjögrens #SjögrensAwarenessMonth
2017 National Patient Conference
2017 National Patient Conference
March 31 – April 1
Crowne Plaza Philadelphia/Cherry Hill
2349 West Marlton Pike Cherry Hill, New Jersey
Presentation topics will include:
• Sjögren's Overview
• Pulmonary Issues and Sjögren's
• Oral Manifestations of Sjögren's
• Pediatric Sjögren's
• Ocular Manifestations of Sjögren's
• Men with Sjögren's
• Social Security Disability for Sjögren's
• Neurological Complications and Sjögren's
• Are you Collecting Autoimmune Diseases?
We hope to see you at our upcoming Conference!

Thank you to our Premier Sponsor: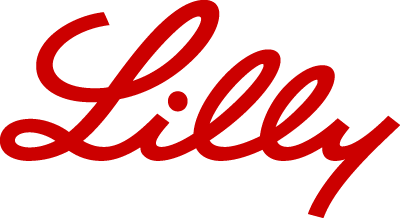 New classification criteria for Sjögren's
New classification criteria for Sjögren's were published in the fall of 2016! Classification criteria are for use in clinical trials to ensure that the patient population participating in a drug trial definitely has a disease. As a result, classification criteria are much stricter than diagnostic criteria used for patients in the clinician's office, and many patients might not fit classification criteria but still be diagnosed as having Sjögren's.
The latest set of classification criteria have been endorsed by both the American College of Rheumatology (ACR) and the European League Against Rheumatism (EULAR) and were published simultaneously in the ACR journal, Arthritis and Rheumatology, and the EULAR journal, Annals of Rheumatic Disease. This international effort was led by Caroline Shiboski, DDS, MPH, PhD and Stephen Shiboski, PhD, of the University of California San Francisco with other international leaders in Sjögren's and in conjunction with the International Sjögren's Syndrome Criteria Working Group. Formerly, two sets of classification were in use: the 2002 American European Consensus Group classification criteria and the 2012 ACR classification criteria.
The Sjögren's Syndrome Foundation (SSF) brought the international community together by hosting meetings so that Sjögren's leaders in the U.S. and Europe could agree on one set of classification criteria, paving the way for a clear path to designing and pursuing clinical trials in Sjögren's. The SSF was honored to be part of this key initiative that will make a tremendous difference for patients and physicians and encourage companies to pursue the development of potential therapies for Sjögren's.
2016 American College of Rheumatology/European League Against Rheumatism Classification Criteria for Primary Sjögren's Syndrome: A Consensus and Data-Driven Methodology Involving Three International Patient Cohorts.
Click here for Abstract
In the News: Interview with Kathy Hammitt
"More than 4mm Americans are living with Sjögren's, a systemic autoimmune disease that affects the entire body. Nine out of ten patients are women. Let me repeat this: 9/10 patients are women. Kathy Hammitt, Chair of the TFOS Public Awareness & Education Subcommittee, is Vice President of Medical & Scientific Affairs at Sjögren's Syndrome Foundation in Washington, DC. A patient herself, she is a strong advocate for change, overseeing SSF's key research and medical initiatives to increase our knowledge about Sjögren's, improve the exchange of ideas to accelerate research, and set the stage for better treatment and management of Sjögren's through awareness and fund raising. Her battle has just begun. Read our interview here."

-Dominica Drazal
Director, TFOS Global Ambassador Program
SSF: Rheumatology Clinical Practice Guidelines for Sjögren's Published
The SSF is excited to announce the publication of the first U.S. Rheumatology Clinical Practice Guidelines for Sjögren's.
Published in Arthritis Care and Research, these rheumatology guidelines were designed to improve quality and consistency of care for Sjögren's patients by offering clinicians recommendations for disease management. Among the recommendations, the guidelines address issues such as the use of biologic agents, management of fatigue, and inflammatory musculoskeletal pain in systemic Sjögren's. Click here to read more.
View Guidelines Published in the Rheumatic Diseases Clinics of North America