SSF Over the Years: 35 Anniversary Timeline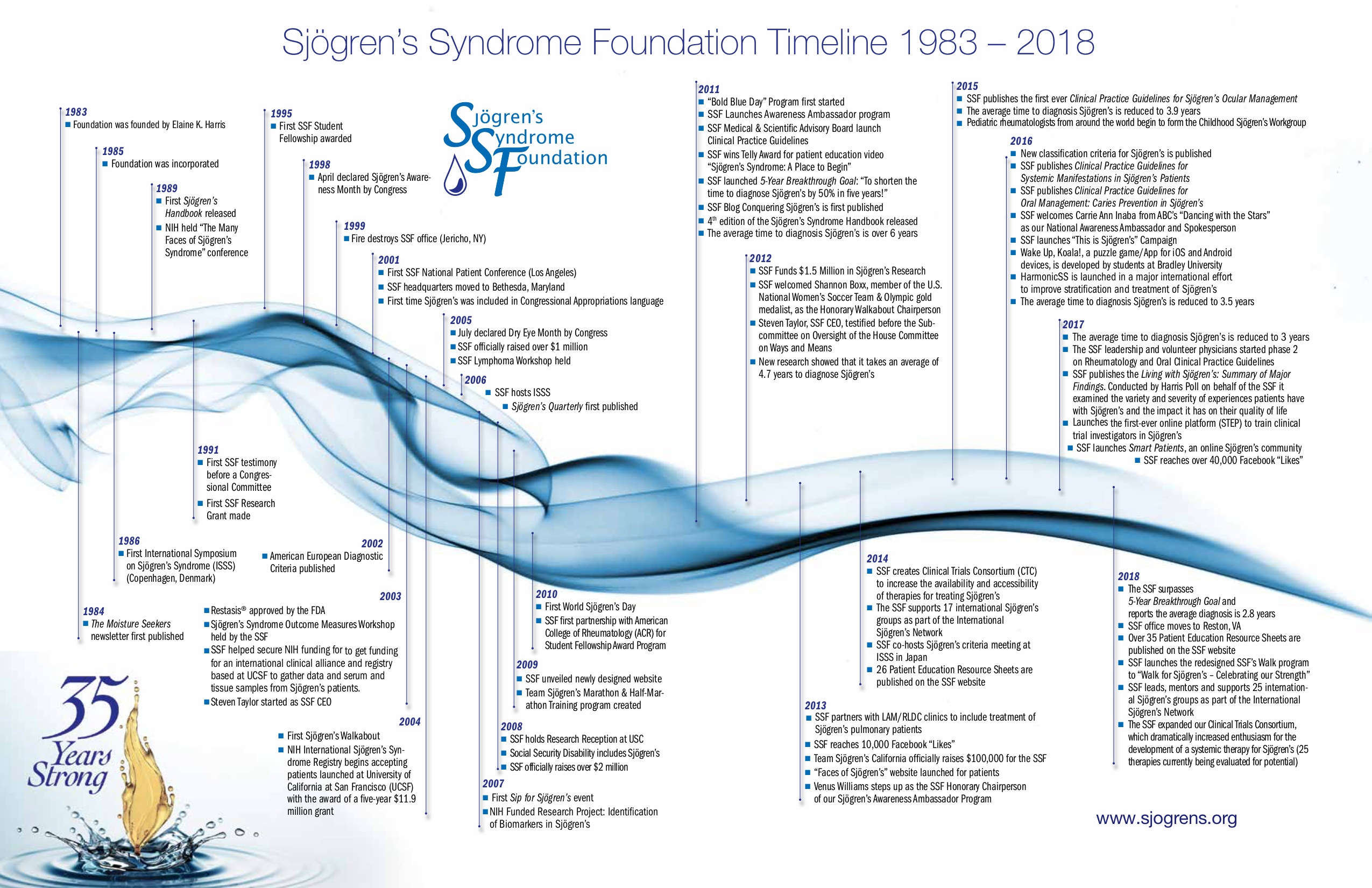 Team Sjögren's Goes TURKEY!
Team Sjögren's Goes TURKEY!
As you start making plans for Thanksgiving, we hope you will consider participating in your local community Turkey Trot as a member of Team Sjögren's!

The SSF is excited to offer Team Sjögren's Goes Turkey Trot Kits and Team Sjögren's Goes Turkey T-Shirts. In addition to starting your day of giving thanks by walking or running with others in your area, you are also helping to increase awareness of Sjögren's and much needed funds for Sjögren's research.

Consider making this a team affair by asking friends and family to join you at the Turkey Trot!


Your Kit Includes:

• Team Sjögren's Turkey T-shirt
• SSF Hat
• SSF Reusable Shopping Bag
• Sjögren's Awareness Bracelet
• SSF Water Drop Pin
• Certificate of Participation
• Sjögren's Brochure
• Information about how to find a Turkey Trot near you!
Order by November 14th to guarantee delivery before Thanksgiving!
Click here to order your Turkey Trot Kit or T-shirt online or call our office at 1-800-475-6743!

Celebrating 35 Years!

September marks the 35th Anniversary of the Sjögren's Syndrome Foundation (SSF) that was founded by Elaine K. Harris, a frustrated patient determined to learn more about her disease. During the SSF's first year, Elaine held support group meetings in her home and wrote The Moisture Seekers, the Foundation's patient newsletter, on her typewriter. She then slowly grew that support group into the SSF.
Click here to read more.
SSF CFC #: 10603
SSF CFC #: 10603
We hope you consider choosing to contribute to the Sjögren's Syndrome Foundation (SSF) through the Combined Federal Campaign. You can also recognize the SSF with our EIN #: 11-2779073.
If you have any questions, please contact the SSF at (301) 530-4420 or info@sjogrens.org.
View the SSF New Blog Post: Pregnancy & Sjögren's