SSF Over the Years: 35 Anniversary Timeline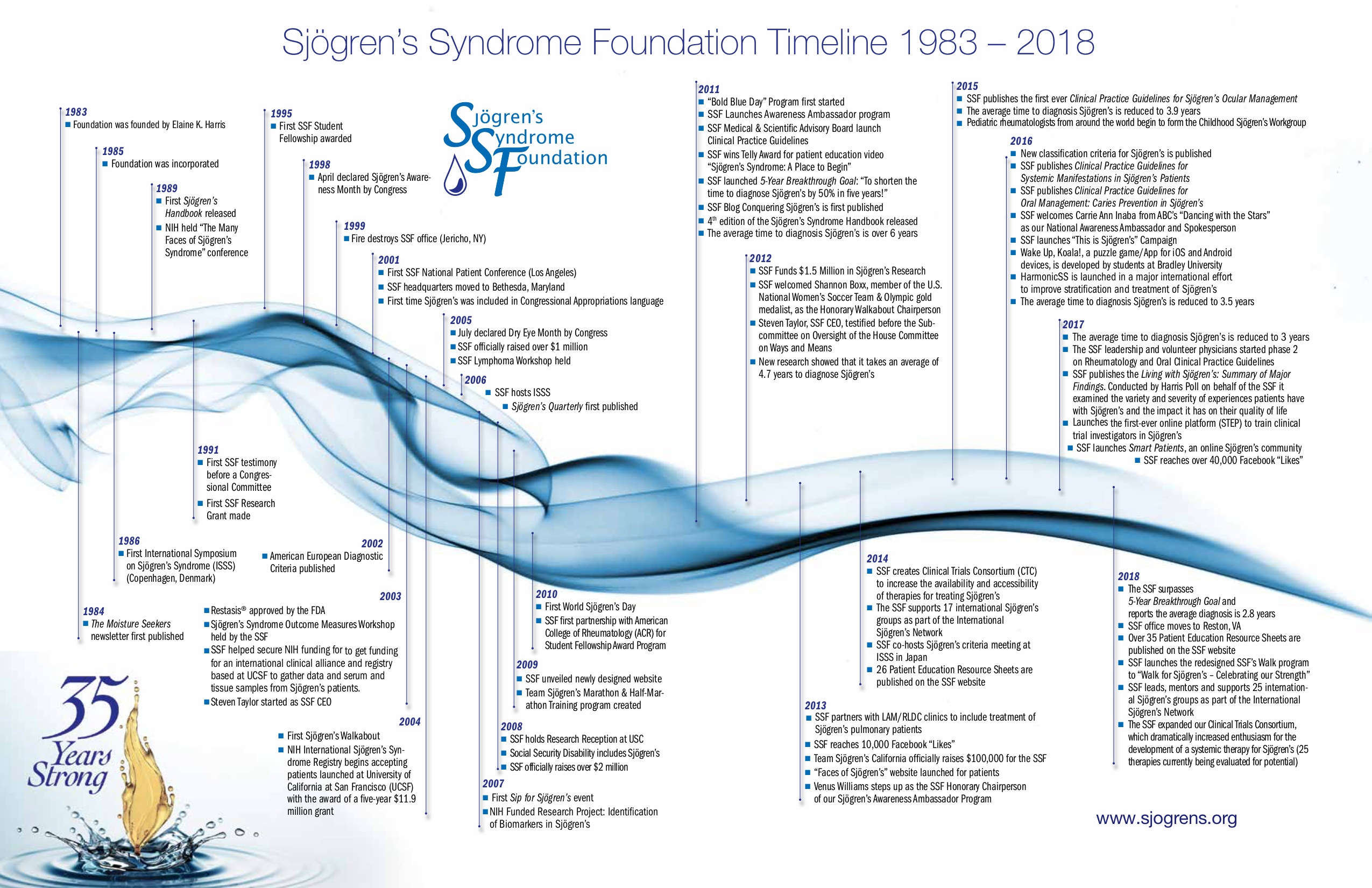 SSF CFC #: 10603
SSF CFC #: 10603
We hope you consider choosing to contribute to the Sjögren's Syndrome Foundation (SSF) through the Combined Federal Campaign. You can also recognize the SSF with our EIN #: 11-2779073.
If you have any questions, please contact the SSF at (301) 530-4420 or info@sjogrens.org.
View the SSF New Blog Post: Pregnancy & Sjögren's
Celebrating 35 Years!

September marks the 35th Anniversary of the Sjögren's Syndrome Foundation (SSF) that was founded by Elaine K. Harris, a frustrated patient determined to learn more about her disease. During the SSF's first year, Elaine held support group meetings in her home and wrote The Moisture Seekers, the Foundation's patient newsletter, on her typewriter. She then slowly grew that support group into the SSF.
Click here to read more.